Student Spotlight
Dania Rau
Majors: Political Science, Communications
Minors: Spanish, Economics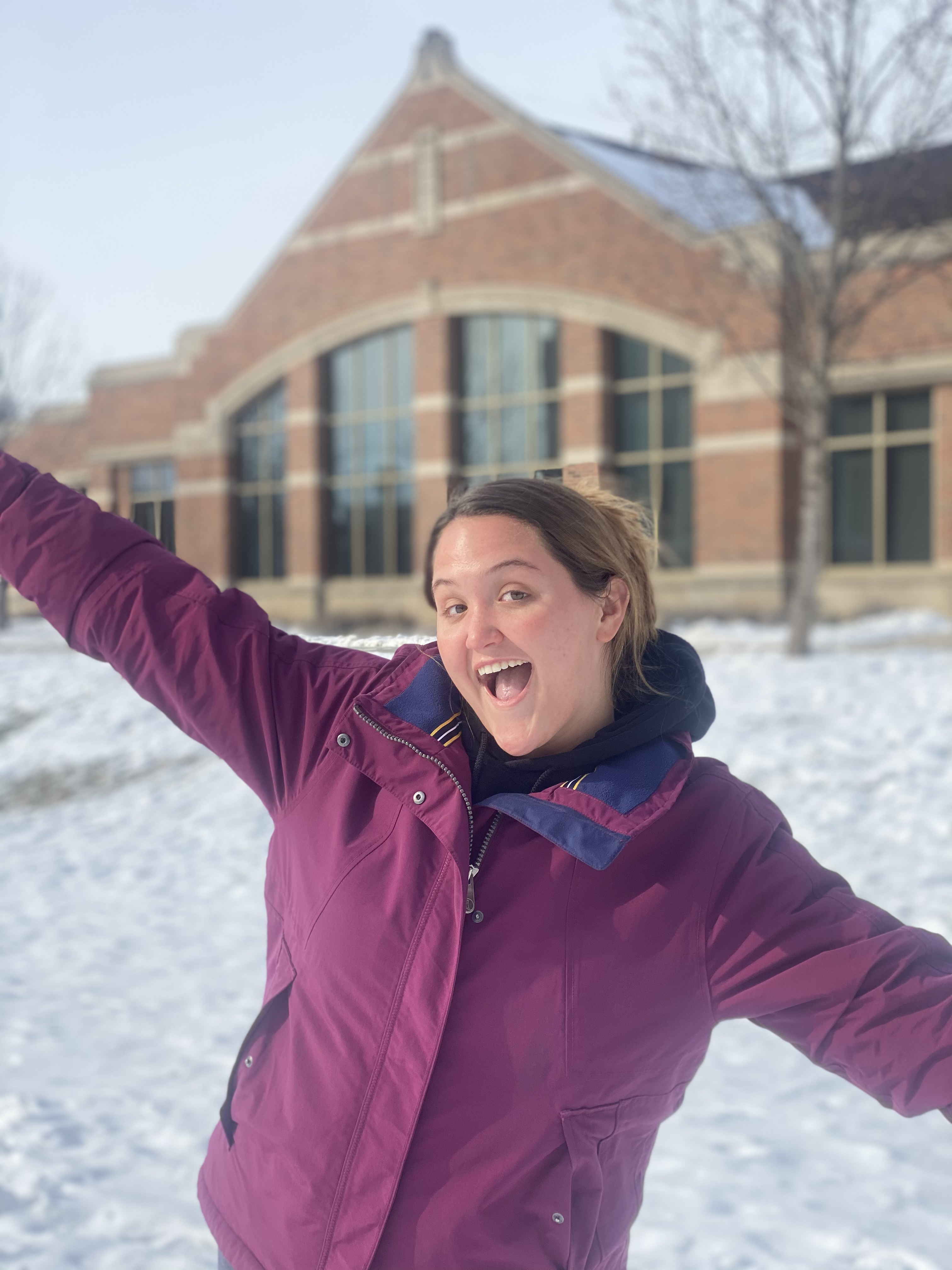 Hello! My name is Dania Rau, and I am from Half Moon Bay, California. I am majoring in Political Science and Communications with minors in Spanish and Economics.
I chose to major in political science because I have loved learning about U.S. and world history, global political systems, and government. I had some amazing teachers through middle school and high school who helped me explore my passions and, since coming to Purdue, I have taken classes with some of the most enthusiastic and passionate educators I have ever met. I love learning about world cultures and languages and hope to study abroad very soon.
On campus, I have been involved in a lot of different types of student organizations. As a political science student, I became a local member of Pi Sigma Alpha, the National Political Science Honors Society, and have joined the social media team for the Center for C-SPAN Scholarship and Engagement (CCSE) Student Community. I am also involved in Greek life and have been a member of the women's water polo club since the beginning of my freshman year. In the fall of 2021, I had the opportunity to serve as a Team Leader for Orientation Program's Boiler Gold Rush, Purdue's version of a student orientation for freshman, transfer students, and international students.
One of the things that I love about the Honors College community is the tight-knit and supportive community I have found. As an Honors College student, I am surrounded by students from diverse backgrounds, students who are ambitious and driven, and students, professors, and advisors who support me at every step. Being a part of the Honors College has helped me find more than just strong friendships, but a family.
Coming from a very small high school, the small community of the Honors College really appealed to me and has opened a lot of opportunities for me. Because of my involvement in the Honors College, I was recommended for and received an internship with the Indiana Council on World Affairs, an Indianapolis-based organization that educates on global politics and foreign policy and combines my love of international relations and communications.
For any prospective students, my advice is to follow your instincts. When I was looking at which college I was going to attend, I did a lot of research into different academic programs and campus organizations, I did too many campus tours, and, because of COVID, I participated in a lot of virtual information sessions. You may feel like you are being overwhelmed with information or you may be feeling a lot of pressure to make a certain decision, but I urge you to make your decision based on what you believe is the best path for yourself. I am forever grateful that I chose to attend Purdue, specifically within the Honors College, and cannot imagine myself at any other university.