Student Spotlight
Abi Soliven
Major: Chemistry
Minor: English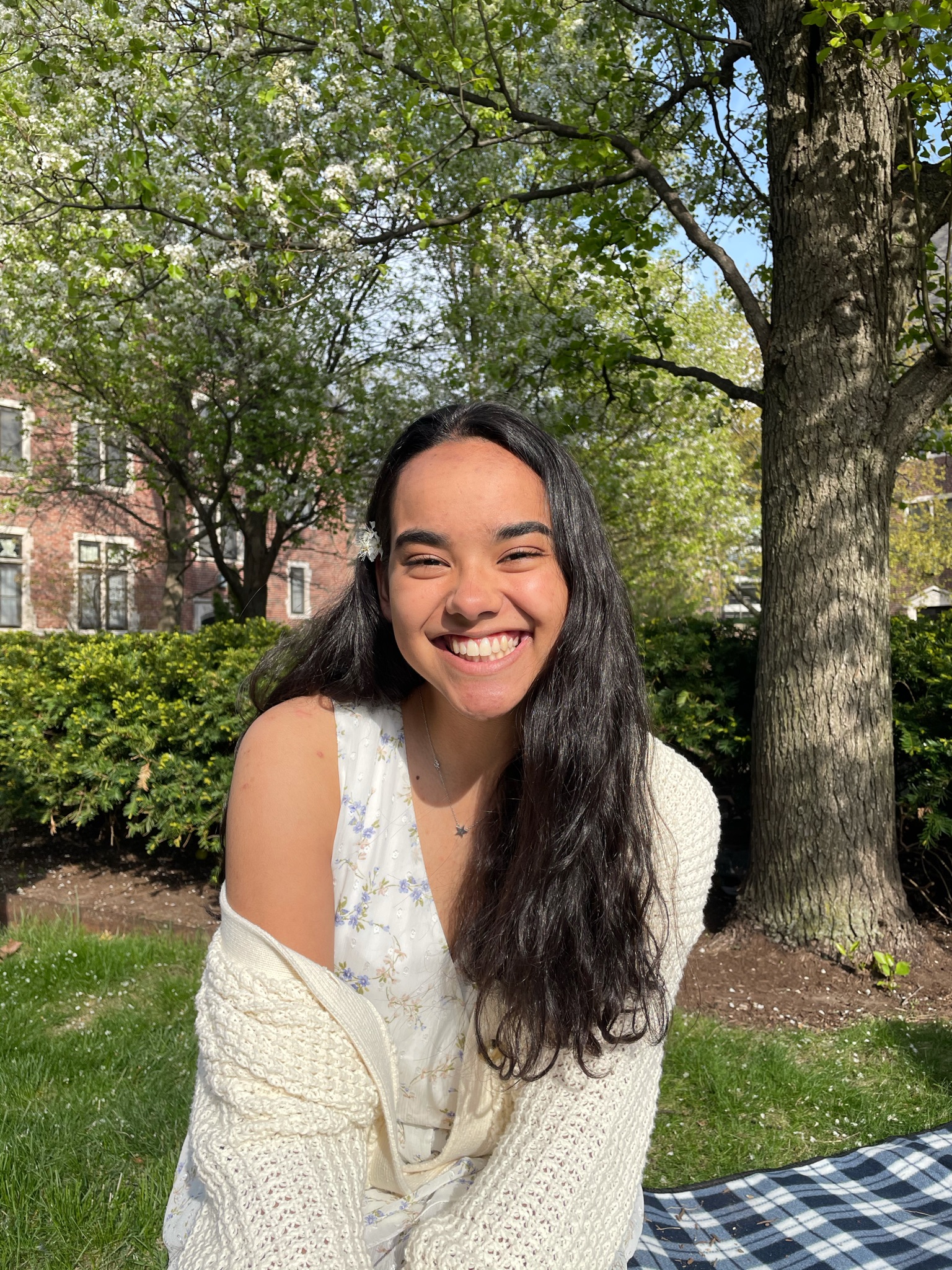 Hi there! My name is Abi Soliven and I'm from Melbourne, Florida, which is on the east coast near the Kennedy Space Center and Cocoa Beach. I'm a Chemistry ACS major and English minor.
When deciding where to go for college, I had three main requirements: 1) undergraduate research 2) an excellent community and 3) sweater weather. I may have overshot the last one (who knew Indiana winters would be so different from Florida?) but I found the perfect fit for the first two, thanks greatly to the Honors College at Purdue. Through an honors course, I was paired with a chemistry professor in the first semester of my first year so that I could join their research group and work on their projects. This was not only a valuable academic experience, but also a way for me to connect with faculty and peers in my field. In regards to the Honors community, it really has made a big school feel smaller. I'm an out of state student, so college was brand new for me—new place, new people, and lots to adjust to. The Honors community made this transition much easier for me, which I am grateful for. I felt seen and valued as a member of the community, which I think is true for all of Purdue, but was amplified by the closeness of the people in Honors.
In addition to research and community, I loved the interdisciplinary message of the Honors College. I'm able to pursue two very different directions in my studies–Chemistry and English–and connect them in ways that are more elevated than the traditional study of one or the other. To me, interdisciplinary means well-roundedness, which is something I value. The early opportunities for leadership through Honors have helped me develop my well-roundedness and got me involved in various ways all over campus. I'm an Honors Ambassador, which led me to be a Boiler Gold Rush Team Leader and to join Purdue Student Government. On the academic side of things, I'm a general chemistry TA and do research through the Department of Chemistry. On the more fun side of things, I'm involved in service clubs and also play intramural sports (not very well). In both academics and activities, I've found balance in my life through the Honors College.
All in all, my favorite part of the Honors College is the opportunities it provides students—to dive deep into their studies, to network with peers, to engage with the community, to pursue various interests, to draw connections, etc. There's so much you can do with Honors, as long as you make the giant leap!